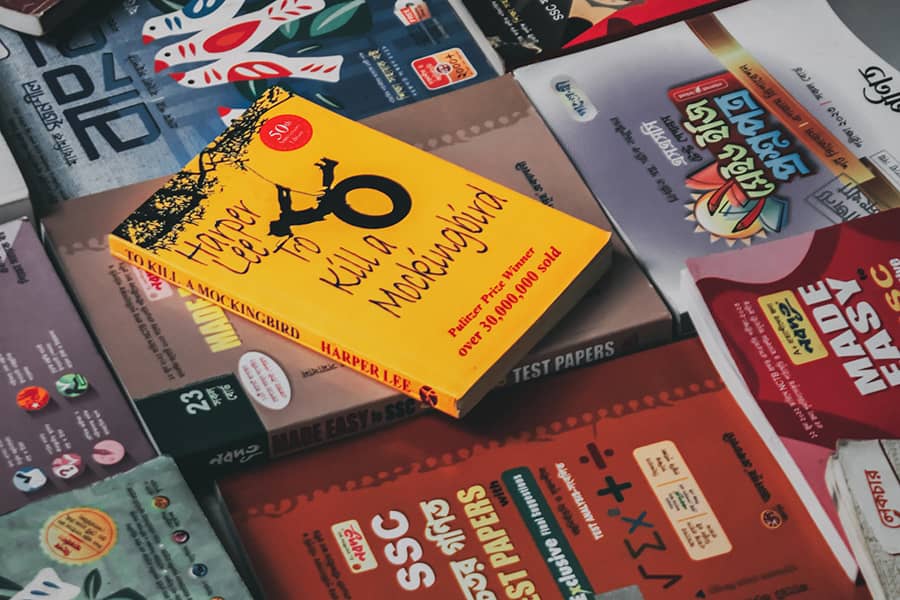 15 The Most Entertaining Books for Your Reading List
April 05, 2023
As technology continues to dominate our daily lives, reading has become a lost art. Yet, reading remains one of the best ways to relax, de-stress, and enrich our minds. With so many books out there, it can be challenging to choose what to read. This article will introduce you to some of the most entertaining books of all time that should be on everyone's reading list. From thrilling suspense novels to heartwarming tales of human experience, this list has something for everyone.
Table of Contents
1. The Hitchhiker's Guide to the Galaxy by Douglas Adams
This science fiction novel is a humorous take on space travel and the mysteries of the universe. It follows the adventures of Arthur Dent, who is taken on a wild ride across the galaxy after the Earth is destroyed. With its witty humor and satirical commentary on society, this book is sure to make you laugh out loud.
This classic novel explores the issues of race, injustice, and moral courage through the eyes of a young girl growing up in the South during the 1930s. It's a timeless masterpiece that will stay with you long after you finish reading it.
3. Gone Girl by Gillian Flynn
This suspenseful thriller follows the disappearance of a woman named Amy and the investigation that follows. With its unpredictable twists and turns, it will keep you on the edge of your seat until the very end.
4. The Great Gatsby by F. Scott Fitzgerald
This novel is a timeless classic that explores the decadence and excess of the Roaring Twenties. It tells the story of Jay Gatsby, a mysterious millionaire who throws extravagant parties in hopes of winning back his lost love.
5. The Girl on the Train by Paula Hawkins
This psychological thriller follows the story of Rachel, a woman who becomes obsessed with a couple she sees every day on her train commute. When the woman goes missing, Rachel becomes entangled in a web of secrets and lies. It's a gripping page-turner that you won't be able to put down.
6. Harry Potter and the Sorcerer's Stone by J.K. Rowling
This beloved children's series follows the adventures of Harry Potter, a young orphan who discovers he's a wizard and enrolls in a magical school. With its richly imagined world and lovable characters, it's a book that appeals to readers of all ages.
7. The Hunger Games by Suzanne Collins
This dystopian novel is set in a world where children are forced to compete in a televised battle to the death. It follows the story of Katniss, a young girl who volunteers to take her sister's place in the games. It's a thrilling and thought-provoking read that will stay with you long after you finish it.
8. The Alchemist by Paulo Coelho
This philosophical novel tells the story of a shepherd boy named Santiago who goes on a journey to fulfill his destiny. Along the way, he learns about the importance of following one's dreams and listening to one's heart. It's a beautiful and inspiring read that will leave you feeling uplifted.
9. Pride and Prejudice by Jane Austen
This classic romance novel tells the story of Elizabeth Bennet and Mr. Darcy, two people from different social classes who fall in love despite their initial prejudices towards each other. It's a timeless love story that has been adapted into numerous films and television series.
10. The Catcher in the Rye by J.D. Salinger
This coming-of-age novel follows the story of Holden Caulfield, a teenage boy who has been expelled from his prep school and wanders around New York City. It's a classic novel that explores themes of adolescence, identity, and rebellion.
11. The Da Vinci Code by Dan Brown
This thriller follows the story of symbologist Robert Langdon as he uncovers a conspiracy involving the Catholic Church and the Holy Grail. With its mix of history, art, and mystery, it's a gripping read that will keep you on the edge of your seat.
12. The Lord of the Rings by J.R.R. Tolkien
This epic fantasy trilogy takes place in Middle-earth and follows the story of Frodo Baggins, a hobbit who is tasked with destroying the One Ring. With its richly imagined world, complex characters, and epic battles, it's a classic that has inspired generations of readers.
13. The Kite Runner by Khaled Hosseini
This novel follows the story of Amir, a boy from Afghanistan who is haunted by his childhood mistakes and tries to make amends as an adult. It's a heartbreaking and powerful tale of redemption, friendship, and loyalty.
14. The Martian by Andy Weir
This science fiction novel follows the story of Mark Watney, an astronaut who is stranded on Mars and must use his ingenuity to survive. With its mix of humor, science, and suspense, it's a thrilling and entertaining read.
15. The Nightingale by Kristin Hannah
This historical fiction novel takes place in Nazi-occupied France and follows the story of two sisters who are caught up in the resistance. It's a beautifully written and emotional tale of love, loss, and resilience.
In conclusion, reading is one of the best ways to escape from the stresses of daily life and enrich our minds. The books on this list offer a diverse range of genres and themes that are sure to captivate and entertain readers of all ages. Whether you're in the mood for a classic novel, a thrilling suspense novel, or an inspiring tale of human experience, these books will not disappoint.
FAQs
Are these books appropriate for all ages?
While some of these books may contain mature themes and language, they are generally suitable for readers of all ages. However, parents should use their discretion when deciding what is appropriate for their children.
Where can I find these books?
These books can be found at most bookstores and online retailers such as Amazon and Barnes & Noble.
Are these books available in ebook format?
Yes, most of these books are available in ebook format for those who prefer to read on their electronic devices.
Are there any movie adaptations of these books?
Many of these books have been adapted into movies or TV shows, such as To Kill a Mockingbird, The Great Gatsby, and The Hunger Games.
Can you recommend any other entertaining books?
Yes, there are countless entertaining books out there! Some other great reads include The Girl with the Dragon Tattoo by Stieg Larsson, The Help by Kathryn Stockett, and The Fault in Our Stars by John Green.
SUBSCRIBE TO OUR NEWSLETTERS
Subscribe our newsletter for latest news, questions. Let's stay updated!