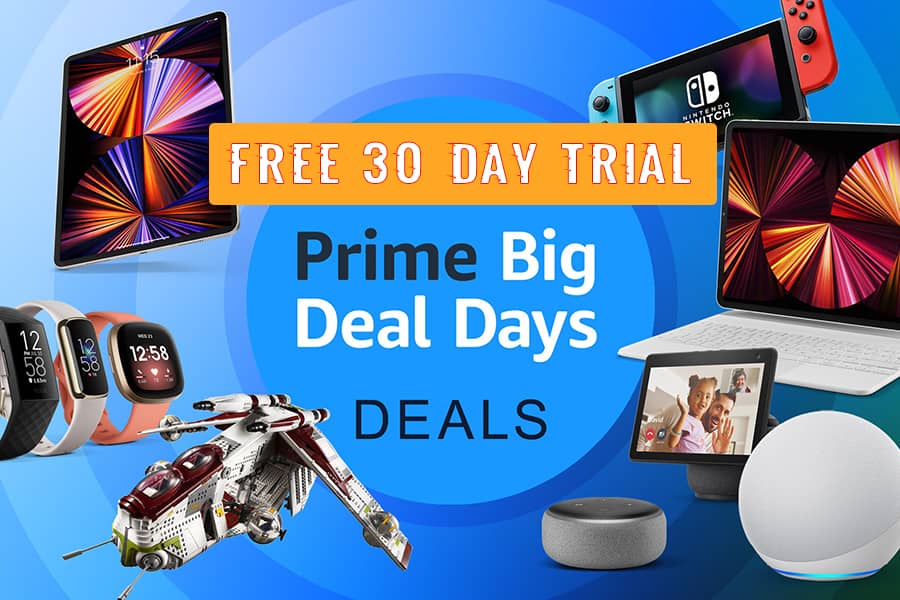 Unlock the Ultimate Convenience with Amazon Prime's 30-day Free Trial
October 09, 2023
Unlock the Ultimate Convenience with Amazon Prime's 30-Day Free Trial
Are you ready to elevate your shopping, entertainment, and savings game? Look no further than Amazon Prime, the subscription service that's reshaping the way we experience online retail. With a 30-day free trial, you can dive headfirst into the Amazon Prime universe, reveling in a world of benefits that will simplify your life, entertain you, and keep your wallet happy.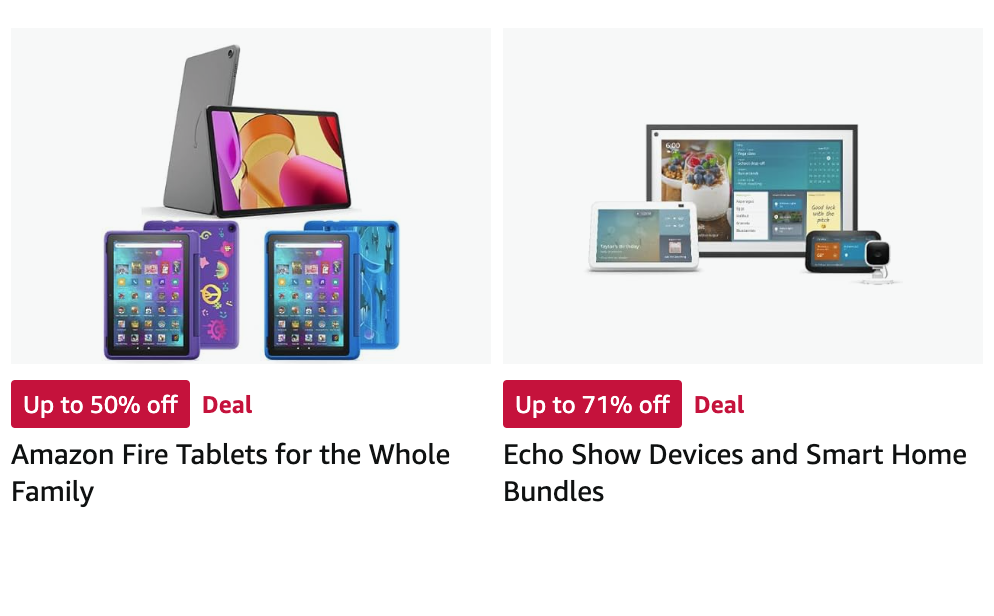 Amazon Fire TVs: smart TVs starting at $69.99 – Save off up to 47%
Blink Cameras: up to 50% off Blink cameras
Echo Dot: Sale off up to 54%
Echo Show: save up to $90 on the Echo Show
Fire TV Stick: starting at $17.99
Fire tablets: cheap tablets from $39.99
Invite-only deals: up to 60% off TVs, earbuds, air fryers
Kindle: 22% off the all-new Kindle Scribe
Ring Doorbell: 40% off Ring doorbells, cameras & alarms
TVs: 4K/QLED/OLED TVs from $379.99
Vacuums: robot vacuums – up to 50% off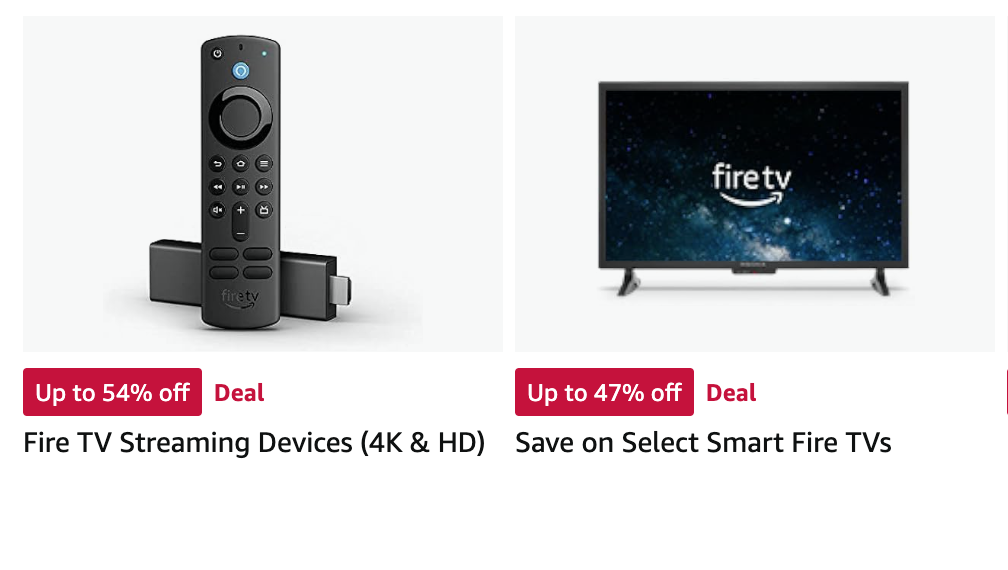 Fast, Free Delivery:
Imagine a world where waiting impatiently for your online orders is a thing of the past. With Amazon Prime, that world is yours to explore. Enjoy Same-Day, One-Day, and Two-Day Delivery options on millions of items, depending on your location. Whether it's everyday essentials or special treats, Amazon Prime ensures your packages arrive swiftly and conveniently. Say goodbye to shipping fees and hello to doorstep delight.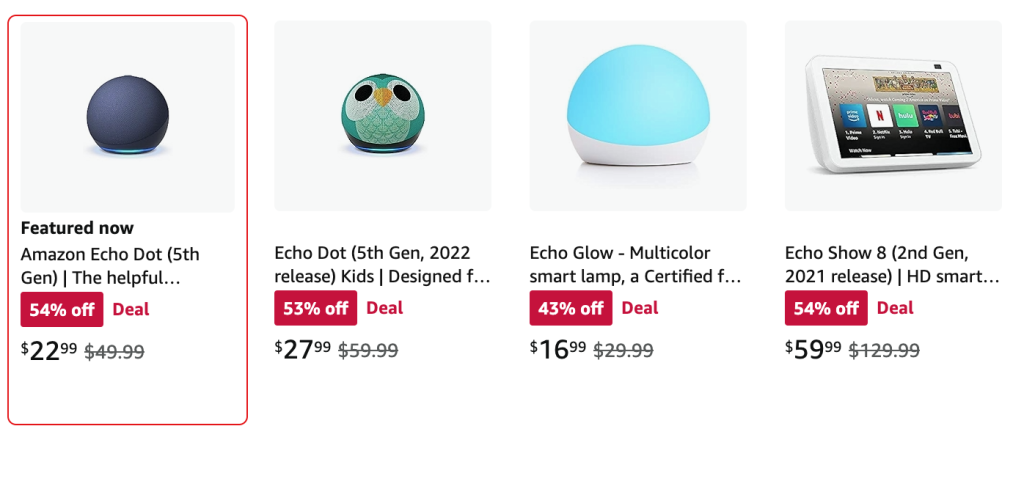 Award-Winning TV:
Amazon Prime isn't just about shopping; it's your gateway to an entertainment wonderland. Gain access to Amazon Prime Video, an expansive streaming platform filled with an extensive library of movies, TV series, and exclusive content. From thrilling dramas to uproarious comedies, you'll find it all here. Plus, savor the exclusivity of Amazon Originals, critically acclaimed shows and films created just for you. With Amazon Prime Video, your remote becomes a magic wand, and entertainment possibilities are endless.
Exclusive Deals:
As an Amazon Prime member, you're VIP at the biggest shopping extravaganza in town. Exclusive deals and offers await you, covering a broad spectrum of products. Whether you're hunting for gadgets or fashion, groceries, or household essentials, Prime membership means enjoying unbeatable savings. And don't forget Prime Day, Amazon's annual shopping fiesta, where jaw-dropping discounts abound. With Amazon Prime, your budget goes further, making your shopping experience that much sweeter.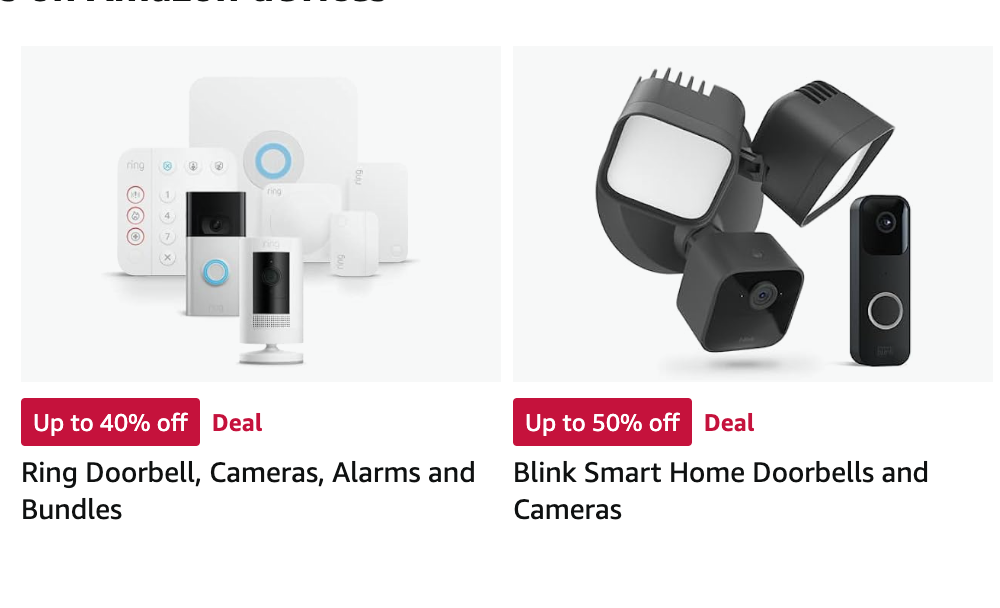 Groceries at Your Fingertips:
For culinary enthusiasts, Amazon Prime offers exclusive member discounts and free shipping on orders of $150 or more at Amazon Fresh stores. Explore a vast selection of fresh produce, pantry staples, and gourmet treats without leaving the comfort of your home. Whether you're planning a gourmet meal or restocking your basics, Amazon Prime makes grocery shopping a breeze.
Amazon Day Convenience:
Amazon Prime's convenience doesn't stop at speedy deliveries and exclusive discounts. With Amazon Day, you have the power to shop throughout the week and receive all your orders on a single, designated day. This streamlined approach to shopping means less package clutter and more convenience for you. Organize your orders and receive them when it's most convenient for your schedule.
Only $14.99/Month After Trial:
The best part? After your 30-day free trial, Amazon Prime membership is yours for just $14.99 per month (plus tax). Canceling is a breeze, and there are no hidden fees or long-term commitments. Your subscription, your choice. Stay as long as you like and enjoy the world of benefits Amazon Prime has to offer.
View the full Prime Big Deal Days sale
So, why wait? Sign up for your 30-day free trial of Amazon Prime today and experience a life of convenience, entertainment, and savings. Join the millions of Amazon Prime members who are already reaping the rewards of this ultimate subscription service. Amazon Prime is more than a subscription; it's a lifestyle upgrade that simplifies, entertains, and enriches your everyday life.
SUBSCRIBE TO OUR NEWSLETTERS
Subscribe our newsletter for latest news, questions. Let's stay updated!