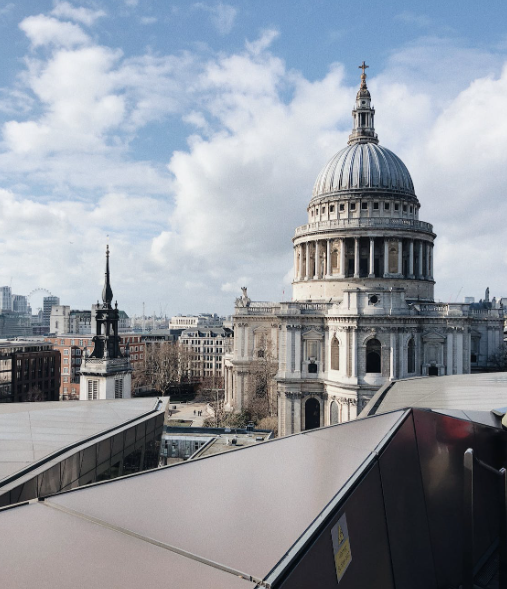 How much do you know about the famous buildings of the world?
February 08, 2023
Constructing buildings gains a real sense of pride
Humans have been constructing buildings for thousands of years, from simple huts to grand temples. Buildings are the reflection of the world around us. It is a visual representation of how it is changing the world.
As we have evolved, we have approached contrasting structures. We are here building quicker, taller, and safer buildings than ever before. We are also utilizing and using modern methods of constructing large skills workforces.
Those who are constructing buildings gain a real sense of pride from their creators, which is something we have seen throughout history. This article will tell you about the top buildings built from old to modern.
Top famous building from all over the world
Let's have a look of the top and famous building that has taken people's hearts from all over the world:
1.     Eiffel tower in Paris, France
The Eiffel tower is in Paris, France. It is no surprise that it is one of the most recognized places on the earth, but it is also one of the most romantic buildings. High above the French capital, the Eiffel tower was finished in 1889 and has become the most cherished French monument of the entire world.
Gustavo Eiffel built it by a civil engineering firm in just two years, two months, and five days. It was built using 7500 tons of iron and 2.5 million rivets. This Eiffel tower was designed as the centerpiece that honors the centennial of the French revolution. In its grand opening, it allows 250 million people from all around the world, and it is still welcoming 7 million people every year.
2.     Big ben in London England
One of the famous buildings is Big Ben in London. It is also called the great bell of the clock, situated in Westminster's north palace. It is one of the United Kingdom's recognized symbols in London.
It was built in 1859, even though renovations are going on. It was reopened in 2021 after its renovation. This tower is 316 feet tall, and the great bell weighs no less than 13 tons.
3.     Taj Mahal in Agra India
It may not be the tallest, but it is one of the most impressive and famous buildings worldwide. The Taj Mahal is also called the crowne plaza today and is among one of the world's seven wonders. It was built in remembrance of Mumtaz Mahal.
She was the wife of Mughal emperor shah jahan, who died in 1631 after giving birth to their 14th child. The construction of the Taj Mahal lasted for 22 years, and the magnificent structure and its stories continue to impress millions of visitors every year.
4.     The Louvre in Paris, France
Visitors can learn about western art from the Middle Ages and ancient civilizations. By visiting the Louvre and its holdings, visitors love every vibe of the museum.
It provides a different historical perspective to consider. This royal museum served as the power center and was also home to many French chiefs of state. It serves as one of the primary backgrounds to the history of France and Paris and is a popular museum.
5.     Sydney opera house in Sydney Australia
The Sydney opera house in Sydney, Australia, will not impress people with its height and size, but it will impress people with its unique architecture. It is the center of art and can be seen in Australia. The opera house has gained notoriety in the world, and it is due to the remarkable shape of the concrete shells.
The construction of this building began in 1958 after the design contest, and Utzon from Denmark won it. The structure of the building is based on the concert hall, an opera theater, a drama theater, and a recording studio. It also contains five restaurants and of course many shops.
6.     Burj Khalifa in Dubai UAE
Burj Khalifa in Dubai UAE is one of the most beautiful buildings in Dubai. It was built in 1994 on a manufactured island shaped like the ship's sail. It has many luxury hotels worldwide and is the third tallest, for that matter.
It is one of the eye-catching and grand buildings known as Burj Khalifa. It features many luxury suites on 53 floors, containing two restaurants and 590 feet tall atrium.
Conclusion
These famous buildings are very much known for many specific reasons, such as their uniqueness, architectural aesthetics, historical importance, and many other qualities. Buildings get famous because of their history and because of their architectural magnificence. Sometimes there are much other historical importance to the building that makes it famous.
Read also: triviatalent.com/why-is-studying-history-important-and-why-is-it-fun/
SUBSCRIBE TO OUR NEWSLETTERS
Subscribe our newsletter for latest news, questions. Let's stay updated!